• Congrats to Lee Ann Parsons and Kaytlyn Stanuszek, designers with Love Cakes by Dorothy Lane Market, who this week were named grand champions at Pillsbury's Creative Cake Decorating Competition at the International Baking Industry Exposition in Las Vegas.
Here's what we know:
"Six two-person teams from bakeries around the world came to compete, including designers from Quebec, Mexico, and other United States teams representing bakeries in Baton Rouge and Illinois. Lee Ann has been with Love Cakes by DLM, the boutique cake division of Dorothy Lane Market, for seven years. Kaytlyn joined the Love Cakes team just three years ago. Judges evaluated everything from artistry and skill to imagination.
"Starting on Sunday, the competitors completed cakes live on the exhibit floor, working for several hours both Sunday and Monday. Winners were announced at the award show on Tuesday in each of the four categories: Wedding cake, rolled fondant, buttercream, and hyper-realistic. The Love Cakes team came in first place in the Wedding Cake and Buttercream Cake categories, in addition to being honored for their cumulative points as the overall grand champion."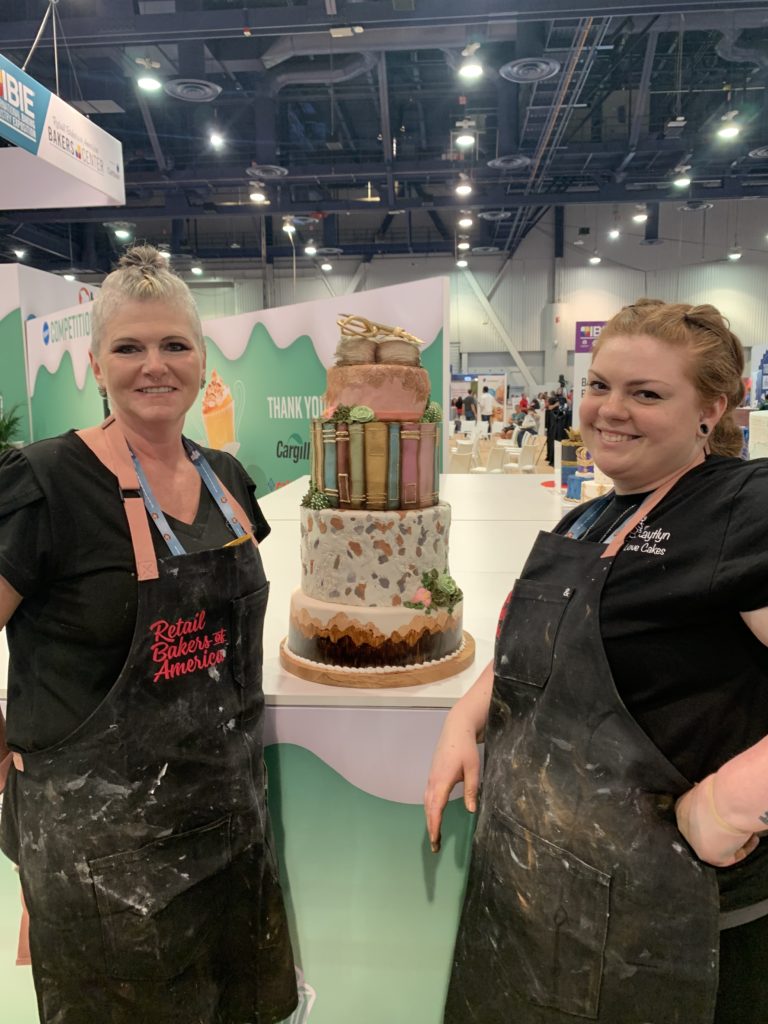 • FMI-The Food Industry Association and the National Grocers Association (NGA) have both come out in favor of bipartisan legislation being introduced in both the US Senate and House of Representatives that "would require more than one network option on credit cards, giving merchants like food retailers greater choice in payment routing and fostering innovations in vendor services and fraud protection for merchants and consumers alike."
FMI Chief Public Policy Officer and Senior Vice President, Government Relations Jennifer Hatcher said that the "legislation simply establishes parameters to foster competition and transparency so that card networks would compete for our business on fees and terms – just as we have to compete for our customers' business."
"Credit card payments are among the highest costs of doing business for many U.S. merchants, including independent community grocers," said Christopher Jones, NGA SVP of government relations and counsel. "These 'swipe fees' have a direct impact on our members' operations and the viability of their businesses. Swipe fees are the second largest operating costs for grocers and are out of their control."
• The Boston Globe reports that Walgreens Boots Alliance Inc. said yesterday that it will spend $1.37 billion to acquire the 30 percent of Shields Health Solutions that it does not already own.
Shields, the story says, " was among the first companies to work with hospitals to establish their own specialty pharmacies, focusing on treatment areas such as oncology, neurology, rheumatology, and diabetes where treatments can cost hundreds of thousands of dollars a year. In doing so, it took on the pharmacy benefit managers typically picked by patients' insurers to supply the drugs. Unlike rival CVS or Cigna, Walgreens Boots doesn't own a pharmacy benefit manager or health insurance company. Shields Health Solutions has set up specialty pharmacies for nearly 80 health systems representing about 1,000 hospitals nationwide."
• The Wall Street Journal reports that Gap Inc. "is eliminating about 500 corporate jobs, according to people familiar with the matter, moving to reduce expenses at the apparel retailer amid declining sales and profits. The jobs are mainly at Gap's main offices in San Francisco and New York, as well as in Asia, the people said. The company is laying off staff and eliminating positions that are currently open across a range of departments. Some employees have been notified of the layoffs in recent days, the people said."
"'We've let our operating costs increase at a faster rate than our sales, and in turn our profitability,' Bob Martin, Gap's executive chairman and interim chief executive, wrote in a memo to employees on Tuesday."