Content Guy's Note: This week, Indra Nooyi, the former Chairman-CEO of PepsiCo, was a keynote presenter at the Western Michigan University 56th annual Food Marketing Conference. Nooyi was unable to be in Grand Rapids in person for logistical reasons, and so I was lucky enough to be asked to share the electronic "stage" with her. We engaged in an extended Zoom conversation that was shown at the WMU event, focusing to a great extent on her terrific memoir - "My Life in Full: Work, Family and Our Future" - as well as on leadership issues of great importance not just to today's workforce, but also to the university students going out into the "real world."
WMU was kind enough to allow me to use the entire conversation here on MNB, and because of its length, I am going to break it into three parts, with the subsequent segments running tomorrow and Monday.
Today, in Part One, we talk about the importance of professional and personal networking … the qualities that make a great CEO … and lessons from the pandemic.
I hope you enjoy it.
If you'd like to listen to our conversation as an audio podcast, click and download below.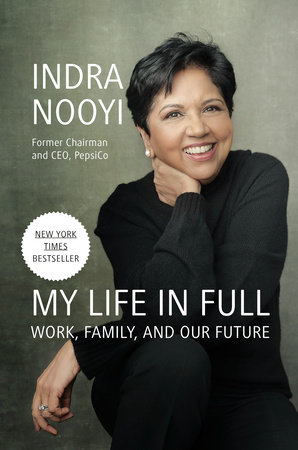 Indra Nooyi's "My Life in Full: Work, Family and Our Future" is available on Amazon, the iconic Portland independent bookstore Powell's, on Bookshop.org, and wherever books are sold.