Hy-Vee yesterday announced the launch of WholeLotta Good, a new website designed to offer customers "a full range of dietitian-approved health and specialty products that can be purchased online and shipped directly to homes across the U.S."
According to the company, "Shoppers can find a wide variety of products including grocery items, vitamins and supplements, health and beauty products, household supplies and fitness items. WholeLotta Good will also feature a blog written by
Hy-Vee registered dietitians. The blog will offer snack and meal ideas, health and wellness tips, and mindfulness and stress-reduction tips."
"Hy-Vee's customers know that when they visit our stores, they can find a full range of products to support their healthy lifestyle goals," said Randy Edeker, Hy-Vee's chairman-CEO. "With the launch of WholeLotta Good, we can now bring our extensive offerings to customers across the country."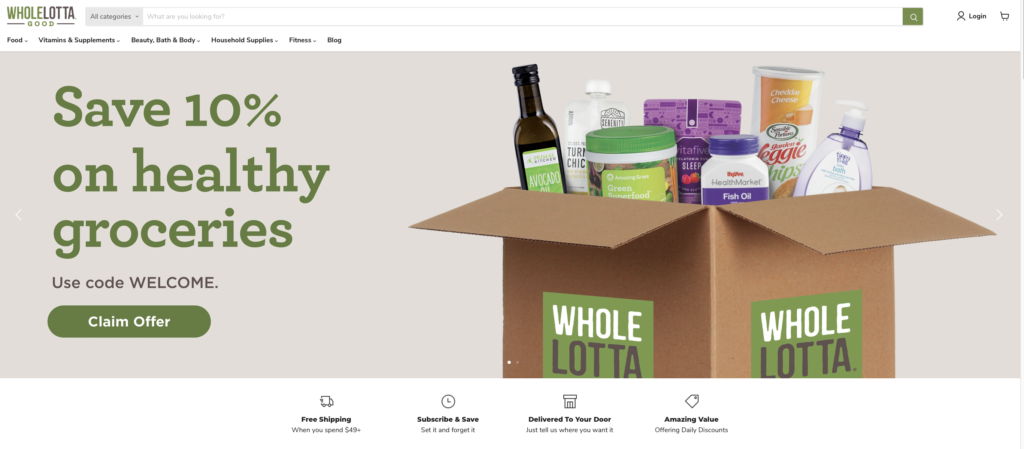 KC's View:

Hy-Vee seems to be scratching a go-beyond-its-Midwest-roots itch, both in its physical stores footprint and digital offerings. It makes sense as long as it makes sense … I'll be interested to see if hy-Vee decides to create WholeLotta Good sections in its stores.