A new convenience store has opened in San Diego that its developer describes as "an automated shopping experience" and "shared pantry for neighborhood shoppers" that combines checkout-free technology with what it is calling a "Last Step delivery offering."
The Valet Market, developed by Accel Robotics, is located in the high-end Vantage Pointe apartment complex, and allows shoppers to use a mobile app to enter the store, take items off the shelves and then leave without having to go through any sort of checkout, in the style of Amazon Go.  "Advanced technologies including computer vision, shelf-level sensors and artificial intelligence automatically track products as shoppers remove them from the shelves," the company says.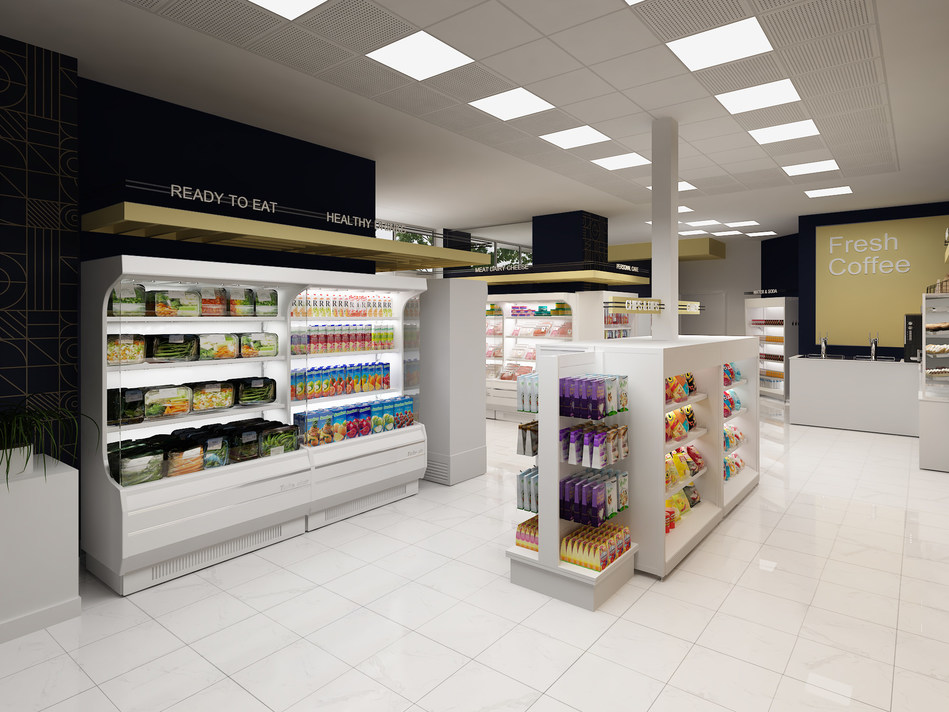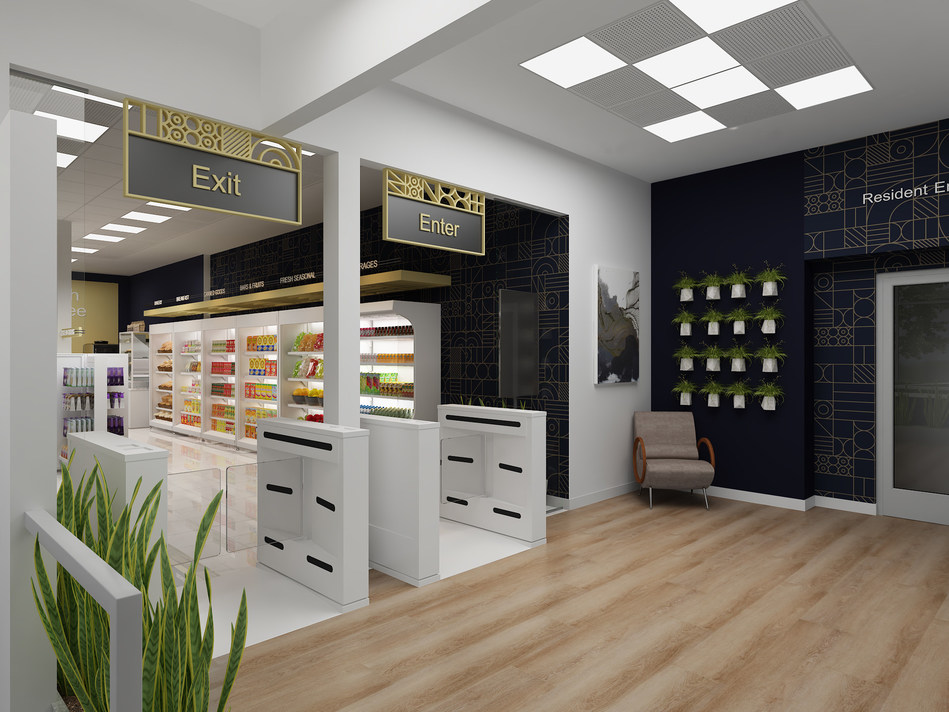 The 1,500 square foot store is open to the general neighborhood from 9 am to 9 pm, but will be accessible to complex residents on a 24-0hour basis. The store also gives "residents at Vantage Pointe … the added convenience of having items delivered directly to their door in addition to 24/7 access to in-store shopping."
"We're experiencing incredible momentum around delivering autonomous shopping solutions for enterprise customers across the retail sector," says Brandon Maseda, CEO and co-founder of Accel Robotics, in a prepared statement. "With Valet Market, we have the opportunity to showcase our next-generation, contactless shopping experience directly to consumers while providing our real estate partners with a cutting-edge, innovative tenant amenity."
KC's View:

The interesting thing about this concept is that it could be deployed in a variety of scenarios, and could allow a retailer to use it to extend its physical footprint to neighborhoods not being served by its full-sized stores, creating a network of service that, intertwined with an effective e-commerce offering, could be part of an ambitious reimagining of how to build a business.

Think about it. Kroger is going to Florida with what essentially seems to be a pure-play e-commerce offering, but it could units like these to give it a physical presence. It would be an unconventional approach to building a retail footprint, but could be very effective.