MNB last week reported on a new NielsenIQ Omnichannel Shopping Fundamentals Survey, concluding that consumers are making delivery speed their top priority when placing online orders.
MNB reader Julia Ann Mataras responded:
I think that this is a function of being young. When young, we have the tendency to wish our lives away. Hurry, hurry. Whether it's because we have 9 baseball games to attend that week for our sons, or whether we have to assist with a history project at the last minute, or visit all the grands on a holiday. Now that I am 65, I am perfectly content to wait and not hurry. Probably because I don't want to hurry the end of my life.
That being said- I also think that waiting for anything to be delivered means that you have to plan ahead. If there is no time to do that (as I said above there is no time when you are young with a family to plan ahead), then the "need for speed" is essential.
Thanks for always making me think.
There was a New York Times story the other day about how consumers should expect prices to go up in coming months, as a receding pandemic makes it more palatable for manufacturers to raise their prices because of rising commodity costs, and retailers feel empowered to pass those increases on to shoppers as opposed to absorbing them.
There was one line from the story:
"Before the virus hit, retailers often absorbed the cost when suppliers raised prices on goods, because stiff competition forced retailers to keep prices stable."
This set off one MNB reader:
I don't know of ANY retailer that absorbed costs when suppliers raised prices, except, in the own brands arena. So for that, the statement may be true. But, as a broad stroke statement, it is categorically false. I am not saying this is a leftist conspiracy. I am saying that the Times does not go the extra step to tell the entire story. Instead, they just select a narrative that paints retailers in a good light and manufacturers in a bad one. Just getting tired of these half-truths.
On the subject of our coronavirus coverage, MNB reader Jerome Schindler wrote:
I wonder if the anti-vaxxers are having second thoughts when seeing the crisis in India. Those of us who are abiding by the best advice currently known being given by the scientific community are protecting the anti-vaxxers as well as ourselves. But many more lives are being lost and the end of the pandemic pushed further into the future by those deniers who refuse vaccination, masking and social distancing recommendations.
Some people suffer and die due to gunshots, others are suffering and dying due to people who elect to ignore these recommended practices. Thou shall not kill is a broader concept than just homicide.
I did a piece last week about how food trucks are now catering weddings and other events, prompting one MNB reader to write:
NYC has different kind of Food Trucks.
We might see these at Weddings too….
Appetizers for the Reception?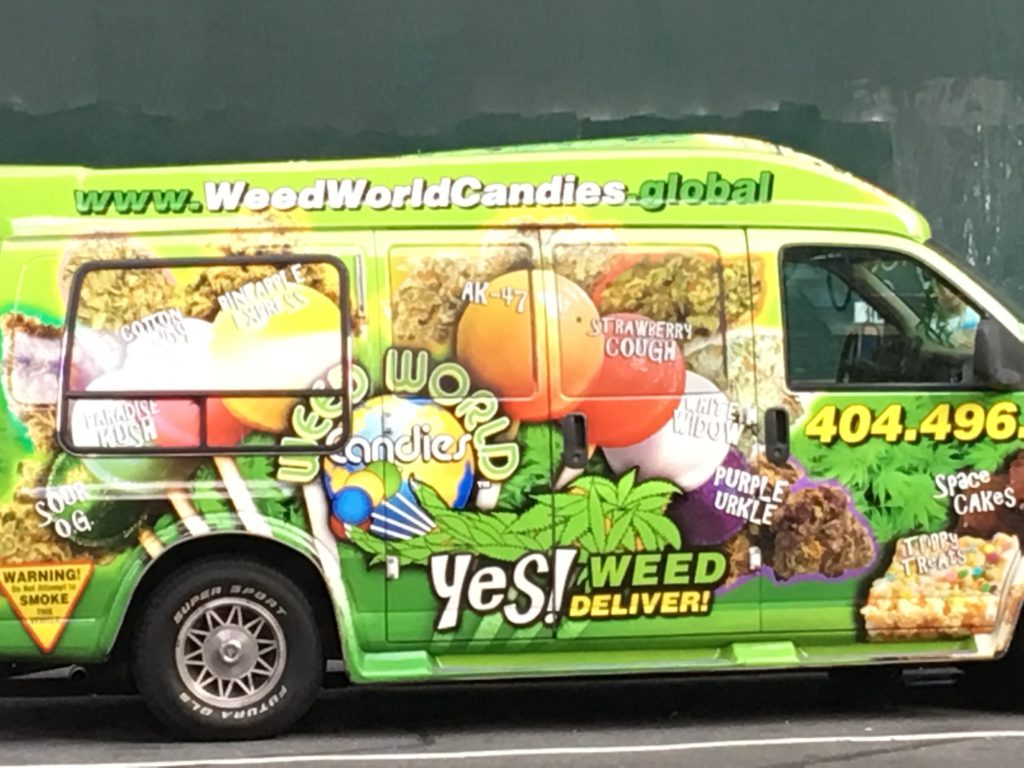 You never know.
Another MNB reader wrote:
Our masonic lodge has been using a food truck vendor for our Fish Fry events for several years. They do a better job than we could ever do ourselves, in our own kitchens. The food is better and they are organized.
We also had a story the other day about how in some states it has become legal to compost human remains.
One MNB reader wrote:
Composting human remains….Soylent Green.
And from another reader:
I've told my wife I wanted my ashes thrown in the compost pile. Her reply always has been I will be buried regardless of my wishes. I never thought of being composted without being cremated first. It seems that it would be a slower process to compost human remains than yard waste, but then again this isn't for the home gardener. I'm guessing this would be used for medical waste and John Does.
Last week we took note of a Washington Post report that the nation is in the middle of a chicken shortage - and not just the wing shortage that many were anticipating.
It seems, the Post wrote, that "the poultry paucity has arrived, heralded by a series of fast-food executives describing in earnings calls their stores' struggles to stock enough chicken - nuggets, tenders, wings, patties, all shapes and sizes - to keep pace with legions of peckish Americans."
I commented:
Would this be a cluster-cluck?
One MNB reader responded:
Thank you for the humor. It helps mitigate through all the muck!!
And finally, this note from a caring MNB reader:
Whoever is trying to bring you down, is already below you.
Everything comes to you the right time, Be patient and trust the process.
I never think of the disagreements we sometimes have here on MNB as people trying to bring me down. We're just having a free and largely respectful exchange of ideas. And trying to have some fun.