The Wall Street Journal reports that Walmart is going to phase out the "hulking automated pickup towers that were erected in more than 1,500 stores to dispense online orders," believing that hulking orange vending machines inside the stores are inconsistent with the trend toward curbside pickup.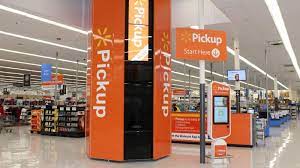 The company also is stepping back from some automation initiatives, the Journal writes. " Last year the company stopped using aisle-roving, inventory-tracking robots made by Bossa Nova Robotics Inc., after finding that humans can help get similar results … John Furner, who took over the role of chief executive of Walmart U.S. in late 2019, has moved the retailer away from some of the consumer-facing automation technology added rapidly to stores under his predecessor."
According to the story, "Over the past year Walmart has started to remove or turn off the 17-foot-tall machines often placed at the front of stores. About 300 machines are being removed from stores, and around 1,300 'hibernated' while Walmart focuses on other services."
KC's View:

What Walmart doesn't want you to know was that the robotic towers have been in deep conversations with the UFCW about a possible organization campaign. Once Walmart management got wind of these efforts, it was only a matter of time before the machines got decommissioned.

It is sort of nice to know that in some cases, people actually are as efficient and maybe even more adaptable to changing circumstances than machines are.