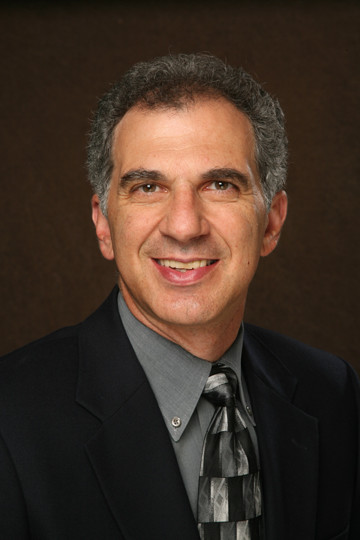 by Michael Sansolo
Successful businesses need to make difficult decisions all the time. The path to profitability is a field of land mines affecting everything from site selection to staffing to technology, marketing and, frankly, you name it.
But to quote a favorite line from A League of Their Own, if it weren't hard, everyone would do it. In other words, success comes from making those tough decisions and making them correctly.
That's why we need to spend a few minutes today considering a mind-numbing decision at The Loft, the clothing store started as the lower price alternative to Ann Taylor. A few weeks back, Loft quietly announced a change that left a large portion of loyal shoppers furious and might likely lead to lasting damage for the chain.
Loft announced a sharp cutback in apparel offerings for plus-sized women. As Fashionista.com (a magazine that I have never encountered before) reported, the chain blamed problems with supply chains and reduced sales for the decision. Hardly seems radical there.
Frankly, some of the decision makes sense. It's easy to understand why apparel stores are struggling at the moment after 13 months of everyone wearing casual clothes thanks to covid lockdowns. And certainly, Loft is wise to make decisions based on what is and is not selling.
But that's where the logic ends and where the lesson begins. First off, Loft could have (and should have, according to Fashionista) learned a valuable lesson from the past year. Women apparently look to Loft and Ann Taylor for office wear, so the company took a huge hit during covid. However, instead of seeing this as clear guidance to expand the brand into casual wear, Loft decided to cut.
Fashion writers also blamed Loft for doing a poor job of marketing its plus-sized offerings, so it failed to build a market.
But here's what made me pause because honestly, plus sized clothing didn't need a lot of help in building a market. According to these fashion magazines, two-thirds of American women buy plus-sized products. So it sounds like Loft is running away from what appears to be a really important market segment.
The lesson, I'd argue, is that numbers tell us a lot about how we performed yesterday. Leadership is about understanding what we have to do tomorrow.
You'd think that someone at Loft would have said that demographics and lifestyle changes are making both casual wear and plus sizes more important than ever. So let's figure out how to grab a piece of that market. And certainly space is limited in stores to offer absolutely everything, but in the world of omni-marketing, retailers need have create new strategies to determine how to offer slow moving items through their websites. (Remember the long-tail strategy anyone? It revolves about using the limitless space of the internet.)
Lastly, how could any company look at two-thirds of the potential customer base and think they want to go in the opposite direction?
If there's any logic to this at all is comes from a simple fact: a financial firm, which apparently is sorely lacking in marketing skills, owns the Loft and Ann Taylor.
The issue of plus-sized clothing is hardly one to keep a supermarket operator up at night, but the notion of misreading market potential, clinging to a dated model or leaving too many decisions up to financial analysis is certainly a recipe bound to sound familiar to far too many.
So far, the Loft is mainly suffering the slings and arrows of fashion reviews and on-line commentary. It won't be long until the pain is felt in those same financials. And if the Loft goes into quick decline the company shouldn't blame it on the competition. I'm no coroner, but this seems a simple case of suicide.
Michael Sansolo can be reached via email at msansolo@mnb.grocerywebsite.com.
His book, "THE BIG PICTURE:  Essential Business Lessons From The Movies," co-authored with Kevin Coupe, is available here.
And, his book "Business Rules!" is available from Amazon here.