Albertsons said yesterday that it has begun piloting a new "automated and contactless grocery PickUp kiosk" at one of its Jewel-Osco stores in Chicago.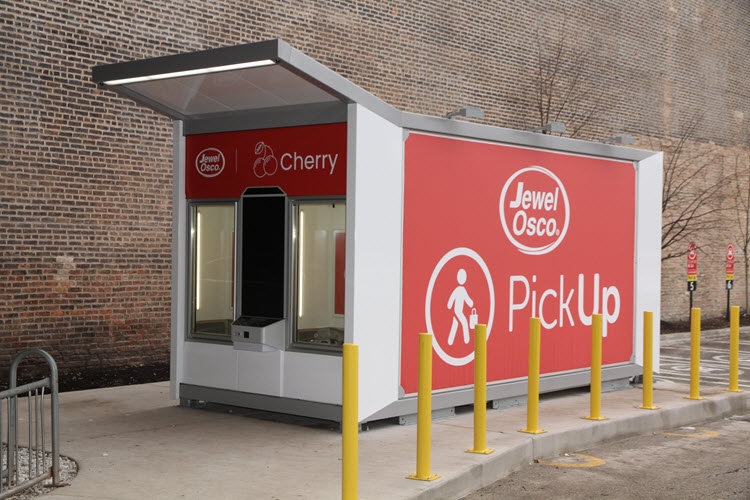 Here's how the announcement describes the unit:
"The automated, temperature-controlled kiosk, created by Cleveron, provides a contactless pickup experience. Customers who select the 'Kiosk PickUp' option will be offered 2-hr time slots during which to pick up their groceries.
"When customers arrive at the kiosk, they scan a code on their phone and their groceries are robotically delivered to the front of the unit for pickup. The unit features two temperature zones - regular and a deep freeze. A customer's order can be stored in two different zones and still be delivered in the same console for pick up."
Albertsons says it also plans to test a second unit at a San Francisco-area Safeway store.
"We are supercharging our digital and omnichannel offerings to serve customers however they want, whenever they want," said Chris Rupp, EVP and Chief Customer & Digital Officer at Albertsons Cos. "This innovative and contactless PickUp kiosk makes it even easier for customers to shop with us in a way that is convenient for them."
KC's View:

I've been tough on Albertsons in recent days regarding its decision to move to third-party outsourcing for deliveries, so let me give them kudos for this move.  These are kinds of things that retailers have to do if they are going to be impactful in the e-grocery space, and Rupp and her team have brought new vigor to how Albertsons innovates in the segment.