With brief, occasional, italicized and sometimes gratuitous commentary…
• Politico reports that "US layoffs remain elevated" as some 837,000 people filed for unemployment benefits last week. While the number is a slight decline from a week earlier, the story says, it is "evidence that the economy is struggling to sustain a tentative recovery that began this summer." It "suggests that companies are still cutting historically high numbers of jobs, though the weekly numbers have become less reliable as states have increased their efforts to root out fraudulent claims and process earlier applications that have piled up."
At the same time, Politico reports, "The nation's unemployment rate fell to 7.9 percent in September, the Labor Department said Friday in its final snapshot of the job market before Election Day. Employers added 661,000 jobs during the month, a further slowdown in job growth that still leaves the economy more than 10 million jobs short of its pre-coronavirus levels."
• The Center for Growing Talent (CGT) yesterday announced that its annual Women's Catalyst Award - recognizing individuals who have a significant impact supporting women in the industry - is being renamed for the late Frieda Rapoport Caplan, founder of Frieda's Specialty Produce.
The award is given each year at the Women's Fresh Perspectives Leadership Breakfast which takes place during the Produce Marketing Association (PMA) Fresh Summit. Last October, CGT said, "Frieda Rapoport Caplan accepted the award in recognition of her own work mentoring and elevating women in the industry. She spoke to a sold-out breakfast crowd who hung on her every word as she addressed the importance of civic participation for young people, and more."
Caplan passed at the age of 96 earlier this year.
One of the things that I am pleased about this year is that back on February 22 - which seems like a decade ago - the Caplan family was able to pull together an in-person celebration of Frieda's life and impact on everyone she touched. Her influence on all of us just required a lot of people being able to get together in a room an d talk and hug and share … and, as fate will have it, that was pretty much the last weekend when people were able to do that.
• Iowa-based Casey's General Store announced that it is changing its name and logo, and becoming, simply, Casey's.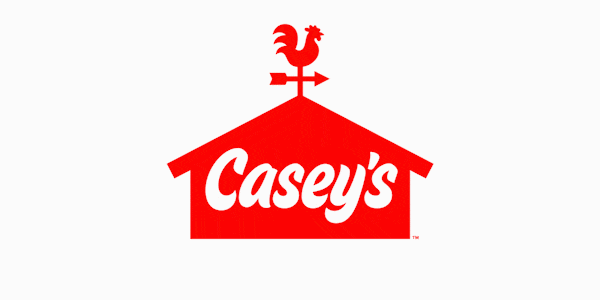 The Des Moines Register reports that the new, streamlined logo reflects the changes that have taken place "in the guest experience," as the company "has expanded to become the fourth-largest convenience store operator in the nation. In the last two years, Casey's has launched a smart phone app and online rewards program, as well as curbside and delivery options."
Plus, the company said, there was a basic reality - in 2020, nobody knew was a "general store" was.