by Kevin Coupe
It is a longtime tenet here at MNB that food stores do best when they actually act like food stores - celebrating food culture and selling products that smell and taste good. That's especially true at a time when food stores should be looking for differential advantages that will set them apart from both bricks-and-mortar and online competitors.

That's exactly the culture at Lunds & Byerlys in Minnesota. And now, the iconic fresh food retailer has taken it to the next step by embracing food truck culture.
The Eagan, Minnesota, Lunds & Byerlys store now features a food truck facade that features O'Cheeze, an actual food truck operator that specializes in grilled cheese sandwiches, macaroni and cheese, and nachos.  It is a kind of pop-up that is part of a six-week rotating residency that Lunds & Byerlys is calling "Eat Street."  (Pictures below.)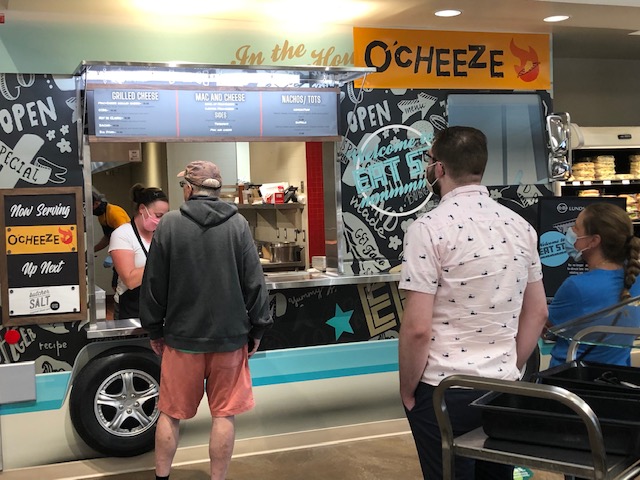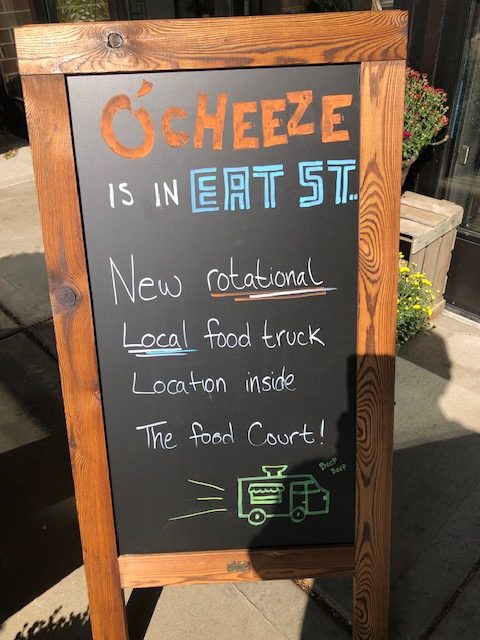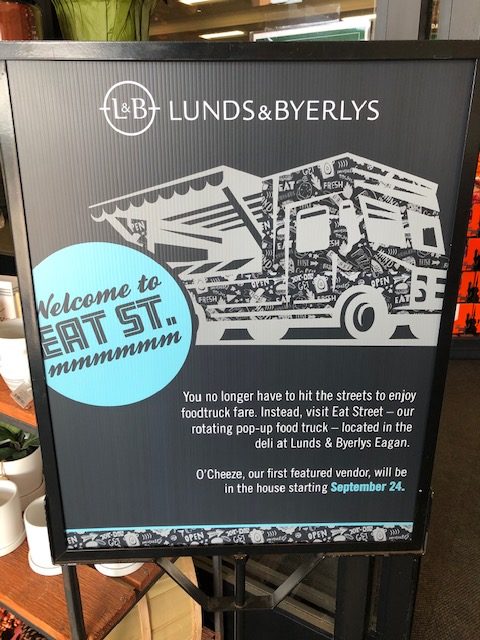 "It's a unique way to bring new and exciting food to our customers, while also inviting the devoted foodie followers of local food trucks to step in and discover Lunds & Byerlys," says John Stueland, deli director at Lunds & Byerlys. "This pop-up kitchen space will allow customers to try some of the best and most innovative street food fare the Twin Cities has to offer without tracking down a food truck. Plus, the frequent rotation of food truck vendors will allow for continued discovery."
The company says that "the long-term goal is to install an Eat Street in more stores throughout the metro, and keep participating trucks on rotation. Businesses with designs on going brick and mortar have a shot to try it out without investing more than rent."
Tony Fritz, who owns O'Cheeze with his wife, Haley, says that the timing is propitious - the pandemic has been tough on the food truck industry, and this will give businesses the ability to keep functioning and maintain relevance to local consumers.
I love this idea on so many levels, and think it is the kind of thing that a lot of food retailers could mimic.  Food trucks often traffic in unusual and provocative food - a new spin on this, and new twist on that.  They can, in this case quite literally, give a retailer a bit of street cred, not to mention a kind of theater that can prove to be a differential advantage both during and after the pandemic.
My idea of an Eye-Opener.