In California, the Orange County Register reports that Amazon continues to lay the foundation for its planned chain of grocery stores - each of which will have a form of checkout-free shopping with Amazon Dash Carts that "will be equipped with cameras, sensors and a scale to automatically detect what shoppers drop in. Each cart will keep a tally and then charge the items to the customer's Amazon account when they leave the store, so no cashier is needed."
The first of the breed, in Woodland Hills, California, has been opened as an Amazon fulfillment center tasked with delivering products ordered in the area; the story says that "city documents and media reports show Amazon grocery stores also will be opening in La Verne, North Hollywood and Fullerton."
Dates for when the new stores will be opened to the public have not been announced, though there are expectations that Woodland Hills could open before the end of the year.
The Register quotes MNB fave Burt Flickinger III, managing director for the retail consulting firm Strategic Resource Group, as saying that the delays in opening the stores are in part because of the demands put on Amazon by the pandemic, but he also says there are other contributing factors.
"They are still trying to straighten out their Whole Foods acquisition," he says. "Whole Foods is the only major food chain that has seen negative same-store sales for a number of quarters."
Flickinger also says that the Whole Food stores "are poorly designed." He says, "There's not enough space for pickup and delivery. That's a monumental mess, both logistically and from an engineering standpoint."
And, Flickinger says that Amazon has "a big black eye" because if being "months behind in delivering much-needed consumables during the early days of the pandemic."
KC's View:
I think Burt Flickinger makes an excellent point about the design issues facing Whole Foods. At the Whole Foods I go to, which isn't all that old - it was opened in 2010, seven years before the company was acquired by Amazon, but certainly recently enough for leadership to have known better - they've pulled out the cafe section (unused during the pandemic, anyway) to put in the staging section for pickup and delivery orders. (And then they put the PrimeNow pickup parking spaces at the other end of the store, which makes no sense.) Here's how it looks: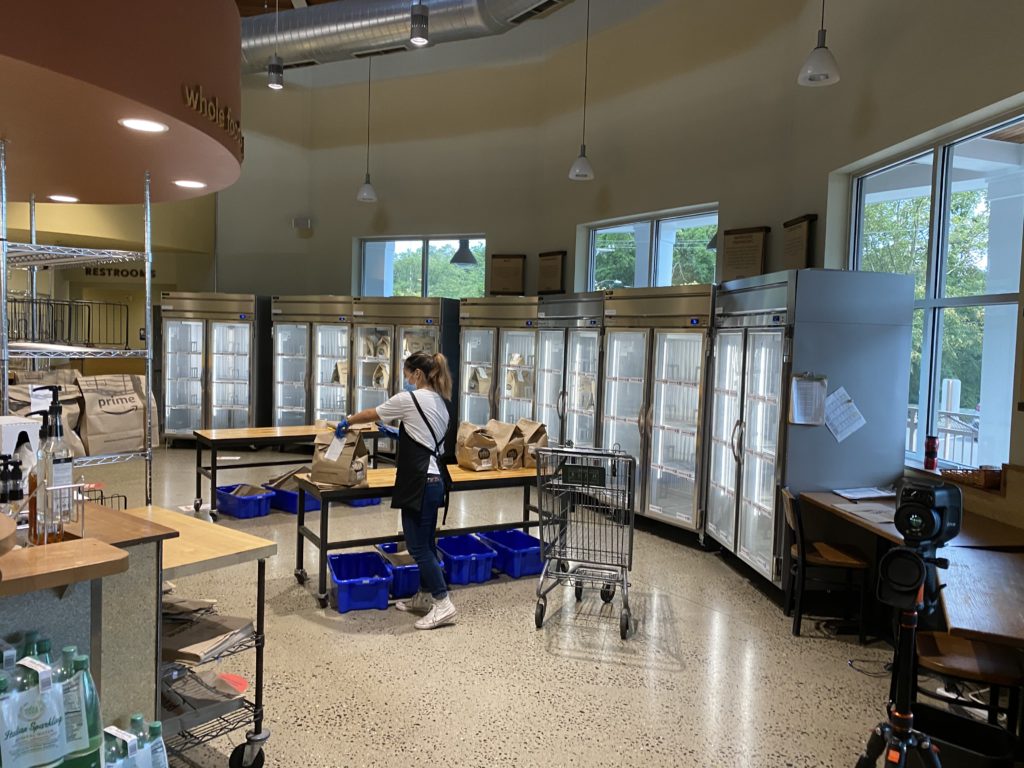 That would seem to be a different situation at the Woodland Hills location, where there appears to be a door at the far right hand side of the store designed for pickup/delivery functionality.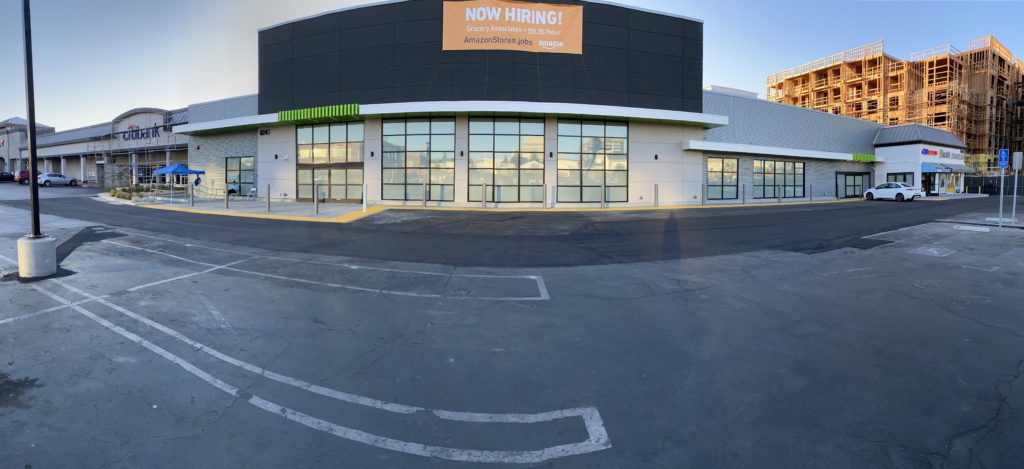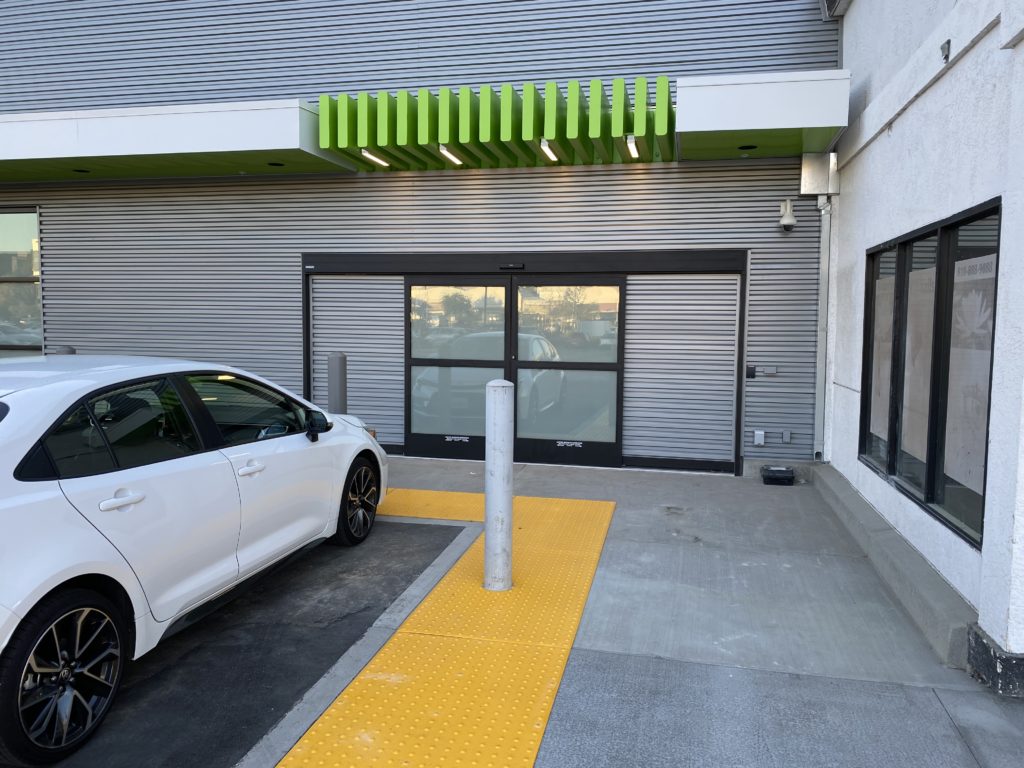 Here's the thing to remember, though. This shortsightedness isn't just an Amazon/Whole Foods issue. There are a lot of stores being built out there that are not laid out for a world in which pickup and delivery are a significant part of the business. And that's a real mistake.