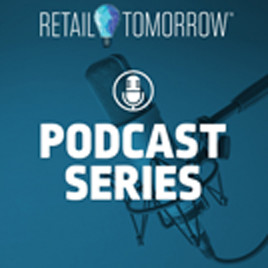 Digital strategies aren't just about creating alternatives to the bricks-and-mortar shopping experience. Done effectively, they can actually bring people back to the store, while also eliminating customer anonymity, creating rich and actionable data, and deepen relationships between the store and consumer in a way that transcends the simple transaction.
Our newest Retail Tomorrow podcast, which brings together a terrific panel of experts from a wide range of disciplines, was recorded at Google's New York City offices during the recent National Retail Federation (NRF) Show. Our guests:
• Matt Alexander, co-founder of Neighborhood Goods, an unusual and fascinating take on physical retailing with stores in Dallas and New York.
• Patrick Flanagan, senior vice president of digital marketing and strategy for Simon, which has more than 200 properties in 37 states and Puerto Rico.
• Tom Furphy, CEO and Managing Director of Consumer Equity Partners, a member of the Retail Tomorrow podcast family and a regular contributor to "The Innovation Conversation" on MNB.
• And Jalna Silverstein, a leader in Ernst & Young's Transaction Advisory Practice and its Real Estate, Consumer Experience and Retail Strategy.
You can listen to the podcast here.

This Retail Tomorrow podcast is sponsored by the Global Market Development Center (GMDC).
Pictured below are our panel members, from left:  The Content Guy, Matt Alexander, Tom Furphy, Patrick Flanagan, Jalna Silverstein.