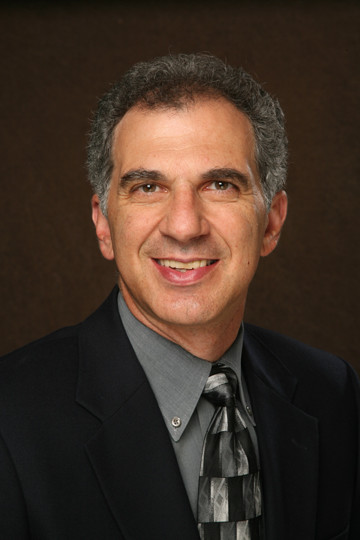 by Michael Sansolo
If necessity is the mother of invention, it is interesting to think about the parentage of reinvention because frankly, that's exactly what a large number of businesses need to focus on today.
Should you doubt this at all, let me suggest you re-read Monday's MNB for just the right inspiration. Especially focus on three pieces featured by Kevin: the articles about the recasting of Staples office supply stores into solutions centers, the resurrection of increasingly irrelevant shopping malls into "ghost" kitchens and more, and even the <i>New York Times</i> article bemoaning the shift to shopping to e-commerce.
I think there's a common thread in those stories that take us back to the notion of reinvention.
The Staples story is the easiest link. As much as any retailer, Staples is in the cross hairs of electronic commerce. After all, there isn't much romance in buying reams of paper or dry-erase markers. Yet, I'd argue that Staples is worth a visit. The store closest to me now features a widening array of products that can find their way into my office, including snacks and drinks. Plus, Staples allows me to return used printer cartridges, which I find both useful and hopeful.
But what I liked most about Kevin's story was the notion of a solution center, something Staples has played with for a while. We talk a lot here about the need for stores to supply more than products - and that leads to experiences and solutions. Sure people need to buy groceries, but they really want menu ideas that fit with their lifestyles. Likewise, they need those reams of paper, but they also want ideas that make workplaces more effective.
Staples may be on to something and that's worth considering and possibly mimicking. It isn't hard to imagine how this notion could be adapted by food stores.
And that's why the article about the increasing incursion of e-commerce in our lives needs also be part of our discussions. The author might or might not be right with her concerns about the soulless nature of shopping remotely, but it's a challenge to traditional retailers to make the traditional shopping experience soulful. In other words, you cannot out-convenience e-commerce, so instead it is critical to find ways to make stores, displays and everything else so compelling that it trumps convenience.
That's no simple lift, but it's absolutely essential. It requires marshaling all of assets, most especially our people and helping them become, to borrow from Staples, "solutions providers." They need help shoppers find the answers and experience they seek.
Lastly, reconsider the article on ghost kitchens popping up in shopping malls. The sad reality is that most malls are already experiencing the "ghost" part pretty well, thanks to ghost stores and shoppers who have disappeared. Once again, if necessity is the mother of invention, maybe desperation is the mother of reinvention. In order to have any viability malls are clearly looking for ways to reinvent by including supermarkets, gyms, health clinics, senior housing , community colleges and lord knows what else. (The mall closest to me has recently added a bowling alley and a flight simulator. We briefly also had a shooting gallery, but that disappeared in weeks.)
Desperation is a terrible place to be unless it gets us thinking about "what ifs" in entirely new ways. Maybe it becomes the mother of some creative offspring.
Michael Sansolo can be reached via email at <A HREF="mailto: msansolo@mnb.grocerywebsite.com "> msansolo@mnb.grocerywebsite.com </A>. His book, "THE BIG PICTURE: Essential Business Lessons From The Movies," co-authored with Kevin Coupe, is available here.
And, his book "Business Rules!" is available from Amazon here.