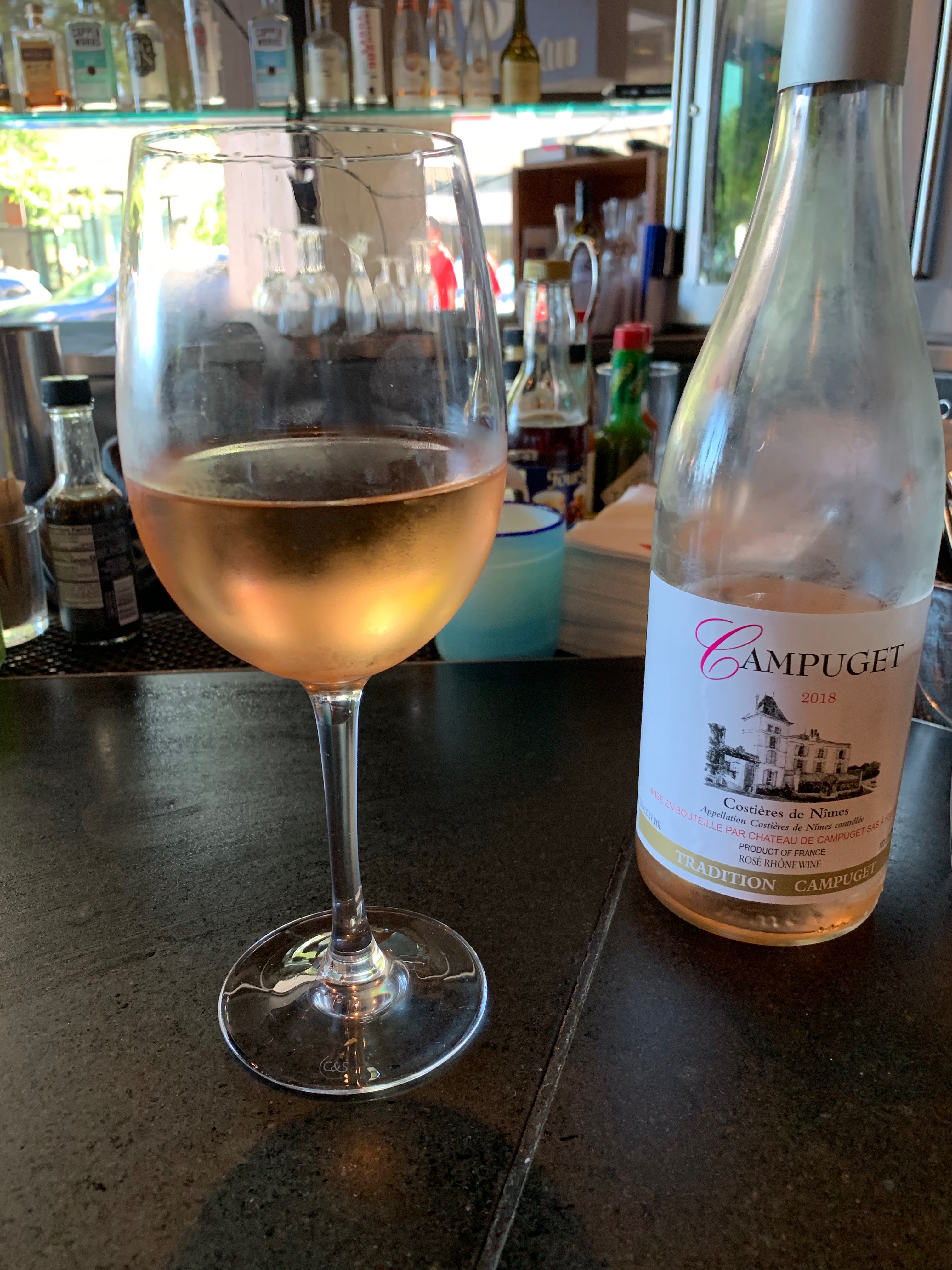 One of the great pleasures of being in the Pacific Northwest each summer - for those of you who are somehow unaware of this despite how often I mention it here, I am on the adjunct faculty at Portland State University and teach there each summer - always is heading up to Seattle at least once to hang out at Etta's, the Tom Douglas-owned restaurant just north of the Pike Place Market.

The appeal of Etta's, for those of you who don't know, can be summed up in one word - Morgan. Morgan is the bartender at Etta's who I've gotten to know over many years as a patron; I've written about him in both books as being a paradigm of what it means to be in the service business, and how he's taught me about the power of treating customers as if they are regulars. Plus he's a great guy … and make incredible recommendations.

That's what happened last weekend, when I was hanging out in what I think of as my chair at Etta's (think Norm in "Cheers"). He poured me a glass of a fantastic glass of wine - the 2018 Chateau de Campuget Tradition Rose, which was perfect for a warm summer day, cold and refreshing and just wonderful.

Then came an even better moment. Morgan asked me if I was thinking a crab cake sandwich or sashimi, and I told him to surprise me … I didn't have a craving, and was willing to trust him. I was glad I did … he brought out this extraordinary braised octopus, served with chilled green beans, miso citrus, black sesame, and toasted rice.

That's my idea of a great surprise.

I'll tell you what I tell everybody. You get to Seattle, you go to Etta's, ask for Morgan, tell him Kevin sent you … and then trust him.



I went to see Hobbs & Shaw this week, and I normally would describe it as dumb fun - it is a one-note movie about bickering and bromance between Dwayne Johnson and Jason Statham, playing characters that they've played before in some of the more recent Fast & Furious movies.

But considering the real violence that we've been exposed to in this country in the past week … and the inevitability that we'll be exposed to more of it any day … I've decided that I am tired of the wanton, relentless, excessive and gratuitous violence and destruction in which movies like this traffic. I'm not trying to be politically correct here. I just think it is exhausting and, at the end of the day, a substitute for actual creativity and imagination.

I like both Johnson and Statham. Johnson's career evolution has been extraordinary, and I actually think his work in HBO's "Ballers" has a level of subtlety he doesn't go for in his movies; I think Statham was terrific in both The Bank Job and The Italian Job. But they're better than this nonsense, which, of course, will is making a ton of money and probably will end up with more sequels and more violence.

I'm not saying I won't go to any more movies that include violence. But I'm just saying I'm going to get a lot more choosy and try to avoid the exploitive.



Another mass market movie that I saw recently - Spider-Man: Far From Home, which features Tom Holland (charming in the title role) and basically is a sequel to both Avengers: Endgame and Spider-Man: Homecoming. It is exactly what you'd expect - that's not a bad thing, and it does have some nice moments.

But it is what it is.



One final thing. Last Sunday I had the chance to go to a concert given by rock violinist Aaron Meyer at the Stoller Vineyard in the Willamette Valley, benefitting a music education program that Meyer runs. Meyer is amazing - he was ably backed up by not just a wonderful band and the terrific Brown Sisters, but also by a number of his students - and it was wonderful to see so many people who believe in the value of arts in the schools.

It all was lovely … as was the participation of so many food industry people who support Meyer's efforts. And thanks especially to Ron and Karyn Brake for inviting me to join them. It was my privilege and pleasure.



That's it for this week. Have a great weekend.

Back Monday.

Slàinte!