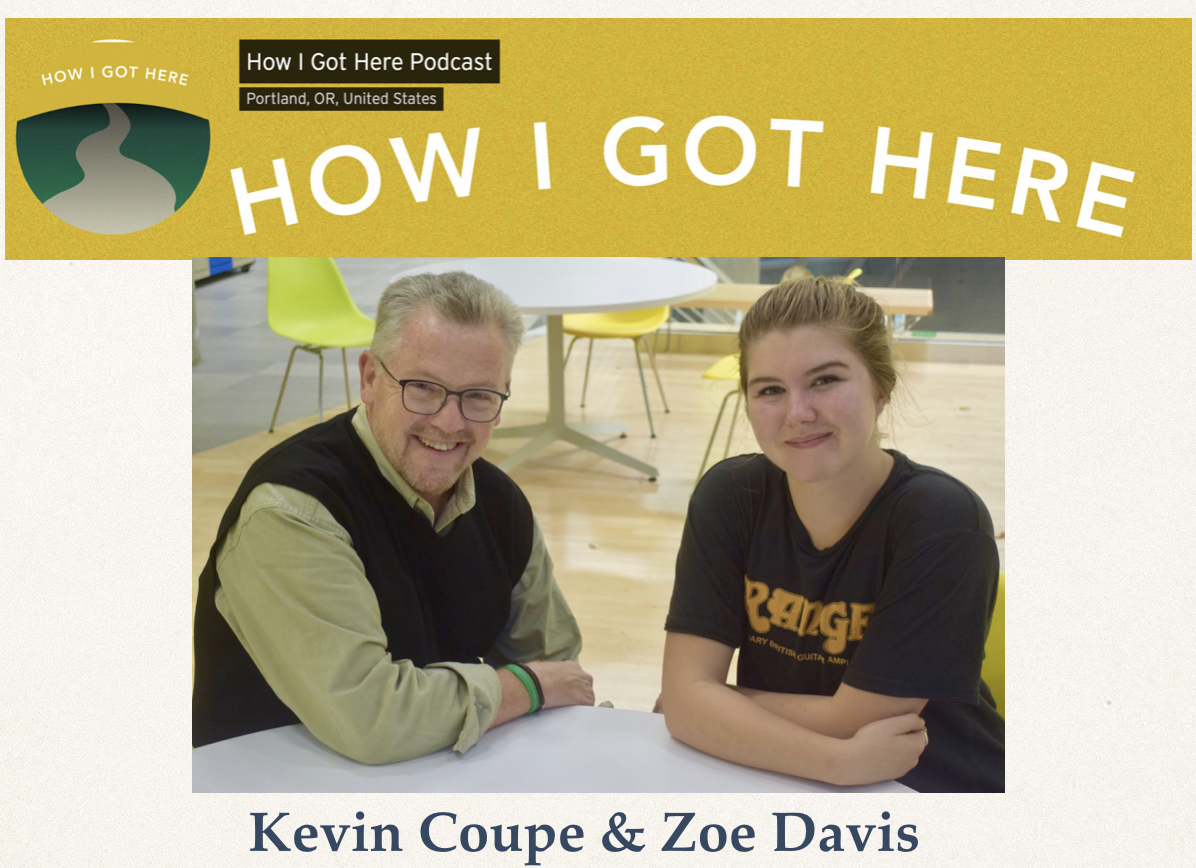 by Kevin Coupe

I am thrilled today to turn this space over to Zoe Davis, a member of Portland State University's class of 2020, a talented young woman who is adding to her considerable resume with a new PSU-sponsored podcast called "How I Got Here," which you can click on at left.

Zoe, who is pursuing a Business Marketing degree, wears a lot of hats at PSU. She is the Marketing Promotions Coordinator at PSU's Center for Retail Leadership, as well as president of The Crave Network, described as "a bridge that connects the worlds of business and academia by linking students with food, beverage, and consumer packaged goods industry leaders and resources to create lasting relationships and an environment of shared learning and mentorship."

And now, she's doing a podcast, which continues the goal of building bridges that connect PSU, the student body, and the local business community. That is an extremely valuable role, and a critical mission for any school.

I was happy to be Zoe's first interview subject on the podcast (though mine is the second segment to be posted). Like so many of the students I've encountered in my time at PSU, she's smart, she's ambitious, and she's going to make someone a terrific employee one of these days. It is a matter of some pride that I get the opportunity to open the industry's eyes to her here on MNB.

In fact, I've asked her to take over The Millennial Mind column that we used to post here with some regularity, and she's agreed. So we all have that to look forward to.

Enjoy the podcast.