by Kate McMahon

The much-heralded "marriage" of Whole Foods and Amazon may be facing its biggest challenge just six months into its relationship.

That would be the potential introduction of Coca Cola, the ultimate consumer packaged goods product, onto the pristine shelves of America's self-proclaimed "healthiest grocery store."

Back in August, we wrote that the $13.4 billion merger rocked the retail world. Today, the potential of cases of preservative-laced Diet Coke stacked up next to fresh-pressed chia pomegranate juices in aisle 7 puts that proclamation to shame.

That Coke threat was raised in a Yahoo Finance article citing behind-the-scenes "internal debate and disagreements" as Amazon decides how to reorganize Whole Foods shelves to boost profits. Yahoo sources said the e-commerce giant could add Amazon private labels as soon as March, and then potentially bring in CPG mainstays such as Coca Cola.

Which begs the question: Why on earth would Amazon drop $13.7 billion on Whole Foods only to undermine the healthy, organic ethos that made it unique and successful?

The answer: The bottom line. Analysts said the consumer-centric Amazon wants to make the most of its new free Prime Now delivery service for Prime members. That means satisfying buyers' needs for Whole Foods specialties such as organic Omega 3 enriched eggs, baby kale and gluten-free everything, along with high-margin sodas and snacks sold at competing supermarkets.

Most Whole Foods shoppers are perfectly willing to pay premium prices because they trust the brand's commitment to exacting standards and transparency. It makes sense for Amazon/Whole Foods to address that issue, but not by undermining the core value proposition.

According to Yahoo, when asked if Whole Foods will add "consumer packaged goods like Coca-Cola," Whole Foods spokesperson Brooke Buchanan said, "As you know, we have really high-quality standards, and those products that you just mentioned don't meet those quality standards. If there were new products that actually do meet our quality standards, then there's always that consideration."

Amazon declined to comment, but sources said the push for expansion was indeed on.

I think Whole Foods should hold true to its value proposition. Just because Kroger and Aldi and even Walmart have increased their organic selections doesn't mean Whole Foods needs to re-write its manifesto for delivery orders.

Comments? Send me an email at kate@mnb.grocerywebsite.com .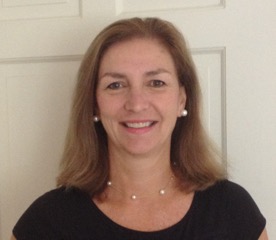 KC's View:

I'm totally with Kate on this, and I keep thinking about a passage from the Mark 8:36…

For what does it profit a man to gain the whole world and forfeit his soul?

This is, in my view, a big moment for Whole Foods under Amazon's ownership. It would be acceptable for it to allow Coke products to be delivered to Amazon Lockers that now are outside so many Whole Foods; but having it in the aisles would undermine the whole damned deal.